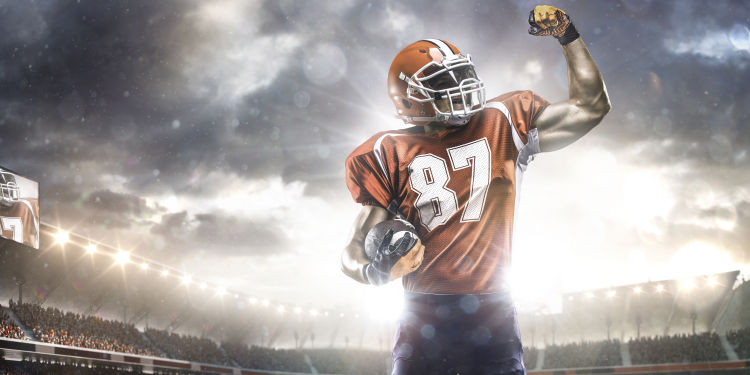 You will choose a lineup consisting of the following…
Two (2) Quarterbacks
Eight (8) Skill Players (RBs / WRs / TEs)
Two (2) Kickers
Two (2) Defense / Special Teams
You *MUST* have one selection from each team, and you can *ONLY* have one selection from each team.
So if you choose Brady as one of your QBs, you cannot pick anyone else from the Tampa Bay Buccaneers to be on your team. This includes Defense/Special Teams also.
Scoring System
Points are scored from actual points scored.
6 pts = Throws a T.D.; runs for a T.D.; receives a T.D. pass; returns a punt, kickoff, blocked punt, blocked field goal, fumble or interception for a T.D.
3 pts = Kicks a field goal.
2 pts = Throws a conversion, runs for a conversion, receives a conversion, XP returned, or defense gets a safety.
1 pt = Kicks a Point After Touchdown.
Points will accumulate throughout the playoffs and the team with the most points after the Super Bowl will be the winner.
Keep in mind, the point value increases every round by multiples of one:
Wildcard Weekend times 1.
Divisional Playoffs times 2.
Conference Championships times 3.
Super Bowl times 4.
The lineups must be submitted before kickoff of the first game on Wild Card Weekend. Once a lineup is submitted, it cannot be changed throughout the playoffs, so choose carefully.
Any player from a playoff team is eligible to be in a player's lineup. However, we provide a list of the top players.
Each lineup costs $10.00 and winnings will be paid out after the NFL postseason has come to a close. There is no limit to how many lineups a person can play.
Any questions or concerns, please contact us.